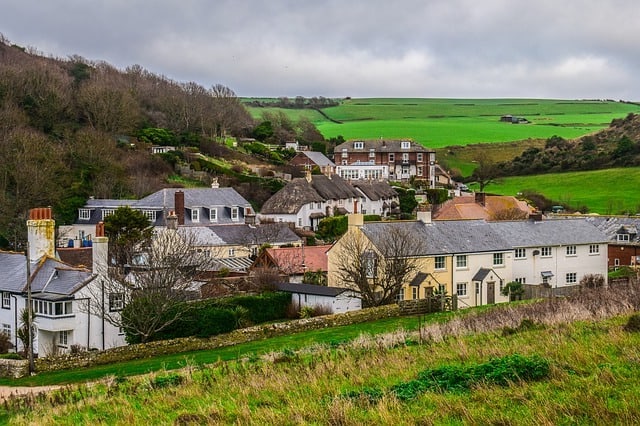 What is cementitious tanking
Different Ways to Tank a Basement
Cellars and basements can be susceptible to damp, as moisture and water can easily travel into your walls through the ground. If you have a cellar or basement that you want to convert and refurbish to use as a storage or living space, then basement tanking and waterproofing are definitely something to look into.
Why is Tanking and Waterproofing Needed?
If you are considering converting your basement and turning it into a liveable space, then it is important to ensure it is protected from flooding and damp. If you are only going to be using the cellar for storage of things you can't put in your house, then it's important to deal with waterproofing as early as possible since even a small damp problem can ruin your belongings, and flooding could completely destroy them. Along with this, when not dealt with, damp and flooding issues can only get worse with time and could easily lead to health issues or structural damage to your property. There are two main options to consider when it comes to waterproofing a cellar. You can use a waterproof slurry to tank the basement or have a cavity drain membrane installed.
What is the Difference Between Waterproofing and Tanking?
Basement Tanking
Basement tanking will involve applying slurry to coat the walls of the basement, to prevent moisture from entering. Usually, this will involve applying a cement-based material that will not allow water or moisture to get through it. This can be a big job since you will need to make sure that any current plaster is removed from the walls. Depending on the age of your property, the walls might also need to be repointed and you may need to apply a salt-neutralising product to the brick before the tanking slurry can be applied. The reason for doing this is due to the build-up of water pressure that can damage basement walls, so you should make sure that the walls are in the best condition possible in order to withstand this pressure.
Tanking is usually an ideal way to deal with basic damp problems in the cellar. You can also use it on smaller areas that are more prone to damp, so you do not have to coat the entire basement if it is not needed.
Cavity Drain Membrane System
You may want to install a cavity drain membrane system instead. This is a job where a plastic membrane is fitted to the floor and walls of the basement, which prevents water from entering. A cavity will be left between the basement walls and the membrane, which allows any water that gets through into the basement to be directed to a larger cavity below the floor, where it will run away from the basement through drain pipes. In some cases, a sump pump may be installed to help with this. A cavity drain membrane system will usually be the most ideal option for dealing with severe damp or flooding issues in the basement since it is designed to handle larger amounts of moisture. Basement tanking alone for these kinds of issues can be at a higher risk of leaking and structural damage.
What is Cementitious Tanking?
These tanking products are directly applied onto the masonry substrate of a building, creating a barrier that is not penetrable by water. Then, an internal finish will be applied over the tanking slurry to produce an internal area that is damp proof, dry, and habitable.
What is Cementitious Tanking Slurry and How to Prepare for It?
When it comes to a successful cement tanking system, preparation is key. Unlike a cavity drain system, any previous coatings on the walls including plasters, renders, paints, and papers should be removed and the wall should be restored to the original masonry substrate before the slurry can be applied. If there are any defective voids or joists, these should be raked out to a sound substrate before being repaired flush with the existing masonry. In the case of tanking a cellar, a cove joint will need to be formed in the floor slab. It is also essential that there is a key for the product to bond to whenever you are applying a waterproof cement tanking product. This may be difficult for some materials such as waterproof concrete. If this is the type of material that you are dealing with, then you may also need to consider using a bonding slurry coat, which is brush applied over the substrate, providing a key for the tanking slurry to successfully adhere to.
Application of Cementitious Tanking and Damp Proofing
The preparation is the most difficult part of the tanking job as once this is done, applying the wall tanking product is relatively easy. All you need to do is apply a priming spray or bonding slurry if needed to the surface. Apply the product in adherence to the manufacturer's instructions. Usually, it will ask for a minimum of two coats. Depending on the product you use, you will need to wait anywhere from one hour to twenty-four hours before you can apply a second coat.
Cementitious Tanking and Damp Proofing in London – The Benefits
If you are considering tanking for waterproofing your cellar and basement, you might be interested to learn more about how this can be beneficial for your home. While it might not be the most exciting of tasks in the process of turning your cellar or basement into a space that is habitable and free from damp, it can have several different advantages for homeowners, whether you are hoping to turn your cellar into a new room to use in your home or simply want to use it for storage.
Create a More Liveable Space
Most people would be happy to add an additional room to their house, and with house prices on the rise, converting a cellar or basement is an ideal option compared to buying a new property. Your cellar doesn't need to be a damp and dark space where you can only store junk and things you don't want anymore. In many properties, the basement is the same size as the entire ground floor, so tanking will allow you to turn it into a huge living space, with several rooms if you like. You can use it as a larger living room, a big home office space, home cinema, bedroom and bathroom, a home gym, and much more when it is dry and free from mould and damp.
Save Money
Although like everything you will do in your home, there is of course an upfront cost to basement tanking, having this job done can help you save money in the long run. Since basement tanking involves sealing the foundation of your property, it can help to reduce the amount of money you spend on energy bills by making your home more energy efficient. Tanking not only prevents water from getting into the structure, but it also keeps cold air out, which in turn will help with better temperature regulation for your home. Along with this, tanking the basement also means that it can easily be used as a liveable area, which can add value to your property and provide the opportunity to make money in the future.
Protect your Property
Homeowners are often aware of structural issues on the ground and upper floors of their property, but the basement can often be overlooked. Tanking will help you make sure that the foundation of your property is well cared for and protected from damage. This will enable you to prevent the risk of unnecessary structural issues in the future along with protecting the value of your home. Dealing with damp as early as possible provides you with the peace of mind that comes with knowing that there is unlikely to be any issues such as mould and wet rot in the future, especially if you plan to sell your property on.
Protect Your Belongings
If you are like many homeowners, you might want to use the cellar to store things that you do not have room for in the rest of the house. A cellar can make a great storage area in the home, especially for those big and bulky items that you might need to keep but don't want to be on show in your living room. If you are currently using your basement for storage and plan to continue doing so, then effective waterproofing with tanking is the best way to make sure that your items in the cellar don't get ruined by damp. Since basements are below the ground, any items in them are more susceptible to damp, even if you don't have damp problems in the rest of your home. This is because the surrounding earth provides a route for water to easily enter the basement through the walls, where it can affect your things.
Whether you want to turn your cellar into a new room in your home or would like a bigger storage space, tanking will prevent damp and moisture issues.
Request a Survey
Call us on 020 8528 3864 or fill out the form below with your details